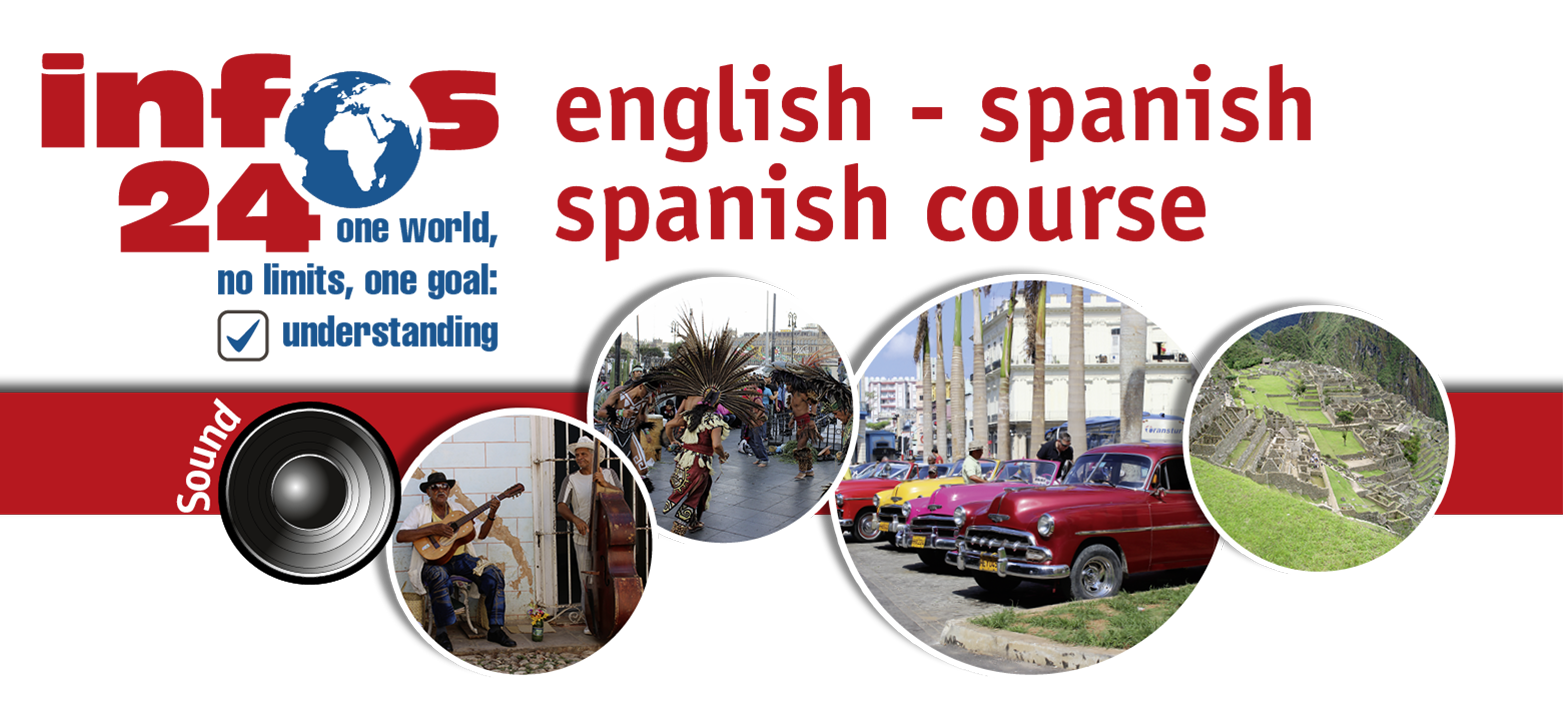 8.4 Ser for passive voice
There are more than one possibility in Spanish to form a passive voice. One of them is the one with
ser
that we'll have a look at now. In
chapter 8.8
you'll see the passive voice with
estar
and in
chapter 8.9
you'll see details on passive voice with the reflexive verb.
Durante la guerra la ciudad fue destruida por completo.
= During the war the town was completely destroyed.


La carta fue escrita por él.


= The letter was written by him.

Estas máquinas fueron producidas en los Estados Unidos.


= These machines were produced in the US.

This passive voice is formed with the verb ser and the perfect participle (yes, the one we already had with the compound tenses). Here there is a little extra because the perfect participle is in gender and number identical with the subject. That means that depending on the subjects gender the participle gets the same ending. Is the subject a feminine noun in singular the participle gets an a; is the subject a masculine noun in plural the participle gets the ending os. An overview is given in the table:
 

feminine

(la ciudad)

  masculine

(el pueblo)
singular
la ciudad

es

destruid

a

  el pueblo

es

destruid

o

plural
las ciudades

son

destruid

as

  los pueblos

son

destruid

os

The passive voice can have all the tenses that we have already seen. The verb ser is conjugated in the tense accordingly and the perfect participle is added (always in accordance with gender and number!!). Here you have an overview over the possibilities with the tenses that we have seen with the sentence You are baptised.
  Formation of the passive voice
subject

a form of ser

+ past participle

presente

imperfecto

indefinido

perfecto

pluscuamperfecto

Yo masculine)
soy
era
fui
he sido
había sido
bautizad

o

Yo (feminine)
soy
era
fui
he sido
había sido
bautizad

a

Tú masculine)
eres
eras
fuiste
has sido
habías sido
bautizad

o

Tú (feminine)
eres
eras
fuiste
has sido
habías sido
bautizad

a

Él
es
era
fue
ha sido
había sido
bautizad

o

Ella
es
era
fue
ha sido
había sido
bautizad

a

Nosotros
somos
éramos
fuimos
hemos sido
habíamos sido
bautizad

os

Nosotras
somos
eramos
fuimos
hemos sido
habíamos sido
bautizad

as

Vosotros
sois
erais
fuisteis
habeis sido
habíais sido
bautizad

os

Vosotras
sois
erais
fuisteis
habeis sido
habíais sido
bautizad

as

Ellos
son
eran
fueron
han sido
habían sido
bautizad

os

Ellas
son
eran
fueron
han sido
habían sido
bautizad

as

The table shows the theoretical possibilities but as always, some of the forms are used rather seldom. For instance:
instead of



Vosotros habéis sido bautizados (You had been baptised.)

a Spaniard would say:



Os han bautizado (They have baptised you.)

or



Se os bautizó(You were baptised)