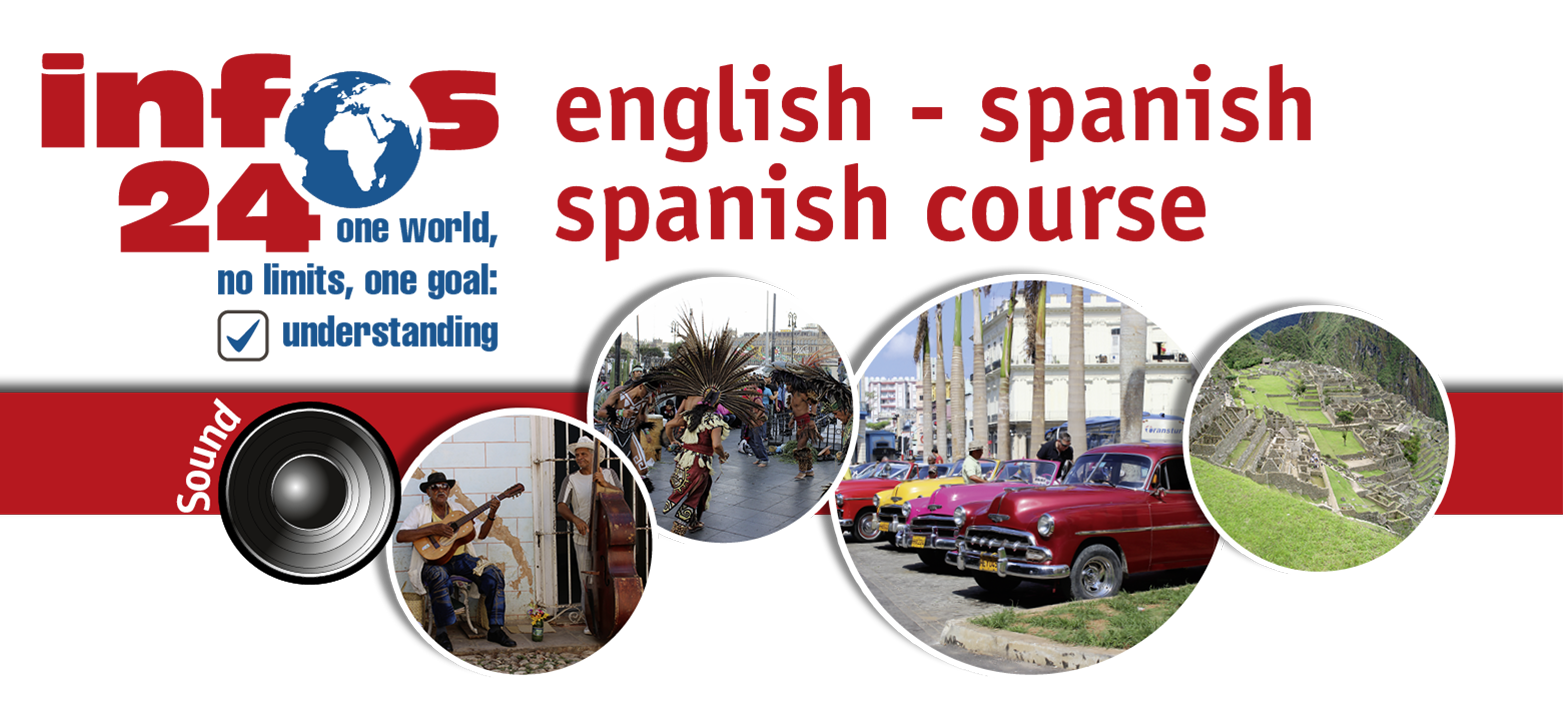 10.2 Accentuated and unaccented possessive pronouns
For the adjectival possessive pronouns the term unaccentuated personal pronouns is used. Some grammar books use the term
adjectivos posesivos
(adjectival possessive pronouns) and
pronombres possessivos
(possessive pronouns). The following table shows the unaccented personal pronouns.
As you can see the personal pronouns refer to the number, and in the first and second person plural the gender of the object that is owned.

  Unaccented possessive pronouns (adjectival possessive pronouns)
There is no difference between his, her and their. You will find out only from the context, which one is meant. Some more examples:



The accentuated personal pronouns do not describe a noun, but they substitute them fully.




  Accentuated possessive pronouns
The English does not differentiate in number or in gender using the possessive pronouns. Also the accentuated possessive pronouns have to be in accordance with the owned object in gender and number. Again we can't see a difference between
his, hers and theirs
.
Es el mío y no el tuyo.


= That's mine not yours.

¿Este bolígrafo es tuyo?


= Is this pen yours?

Podemos ver el tuyo, pero no el nuestro.


= Yours we can see but not ours.

Tu coche es nuevo, pero el suyo es muy viejo.


= Your car is new but his, hers or theirs is very old.
Ocúpate de lo tuyo y yo de lo mío.
= For yours we can pay 1000 € but for his, her or theirs nothing.

Por el tuyo podemos pagar 1000 € pero por el suyo nada

.
= Take care of your stuff not of mine.

Additionally there is the possibility that the accentuated possessive pronoun is used together with a noun. In those cases it is put after the noun that is described and not before it. One possibility for this kind of construction is when the noun has an undefined article, meaning that the noun is not defined.
Es un amigo mío.

= This is a friend of mine.

Uno de los bolígrafos es nuestro.

= One of the pens is ours.

Una de nuestras casas fue destruida.

= One of our houses was destroyed.

Furthermore the accentuated personal pronoun is used when the phrase includes a noun with a demonstrative pronoun.
  Example: noun with demonstrative pronoun
Este bolígrafo es mío.

= This pen is mine.



Esta casa es nuestra.

= This house is ours.

Estos coches son vuestros, si pagáis los 10000 €.

= The cars are yours if you pay 10,000 €.